Susan, 21, Toronto. This is the first day of my weekend mini-getaway to New York City.



Our bus arrive in New York City after a 10 hour journey ... Less than and hour before this, I had finally found a comfortable sleeping position. This means I got less than an hour of sleep =(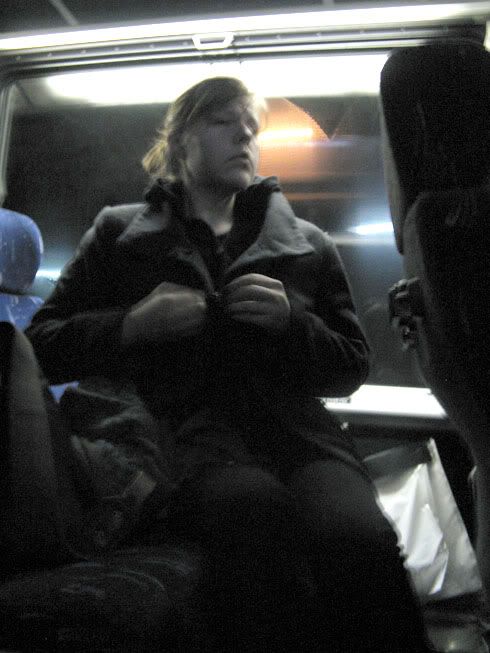 Alex got to sleep a lot more than I did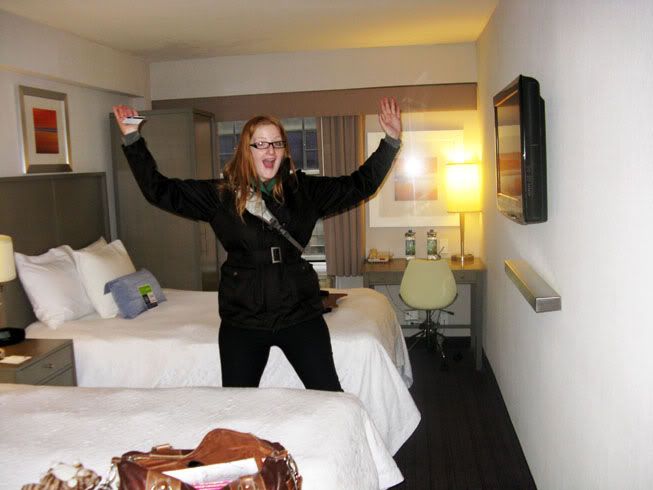 After a relatively short walk, we arrive at our (small) room at the Hampton Inn. Our room was ready at 8am when check in wasn't until 3pm. We were so so so so so happy.



Down to breakfast!



OM NOM NOM



Back in the room



Alex enjoys the free WiFi



I enjoy the free tv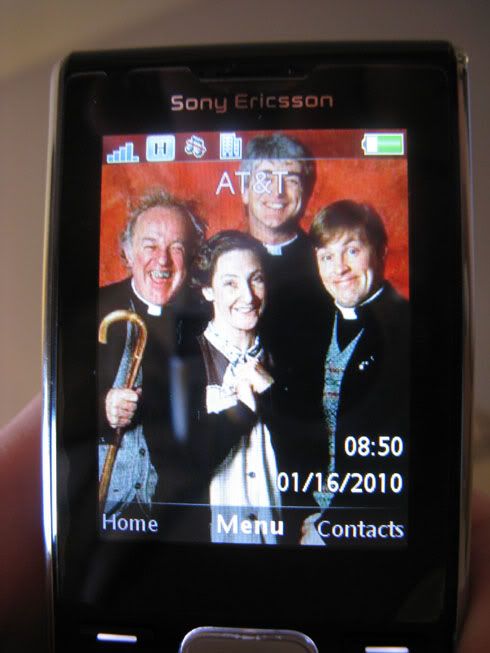 Timecheck! I don't remember what this was for ...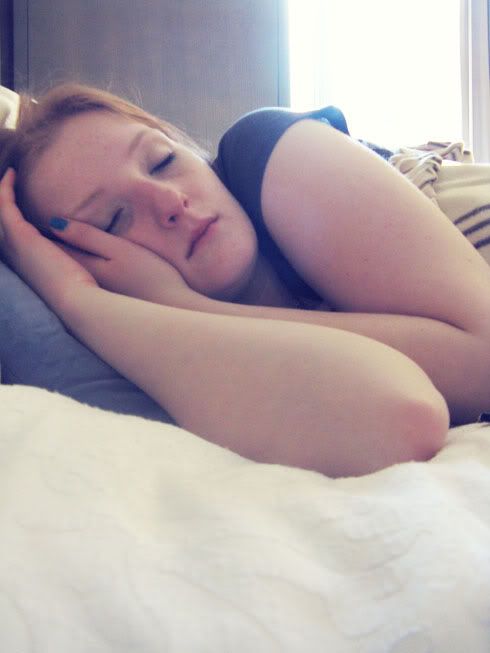 Anyway, I'm still pretending to sleep. No matter how tired I am, I cannot sleep during the day... so I just lay there. Alex sleeps.



Death I take a shower... Do not wash my hair as grooming it is too much work.



Get the fuzzies off



Honestly, I don't remember what happened here. But it was hilarious.



I never never wear eye makeup other than eyeliner. My goal for this trip was to wear buttloads of Alex's stuff since she really experiments with colour. FIrst day was a fail as I just pulled out gold-y natural looking stuff.



Pants are for the weak. Surf!! Surf!! Surf!!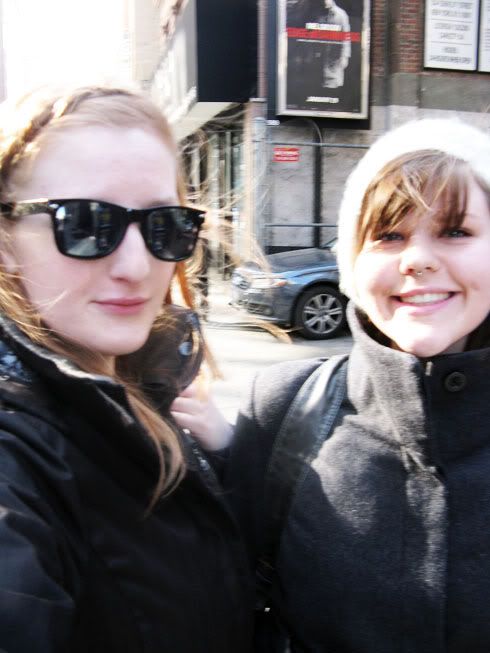 Out and aboot ... on our way to second breakfast. In lieu of lunch.



Oh hay New York. It's only been FIFTEEN YEARS since I last saw you



Destination: Cafeteria. We ate here every single day. No joke.



Picking out what to OM NOM




I had Montery Eggs and Alex had pancakes. I dream about those eggs now. I regret trying other stuff on the menu the other two days we ate there



Hi Full Alex!!



Peanut Butter & Jelly cupcake from a truck. On Broadway. I love New York.



Another NYC view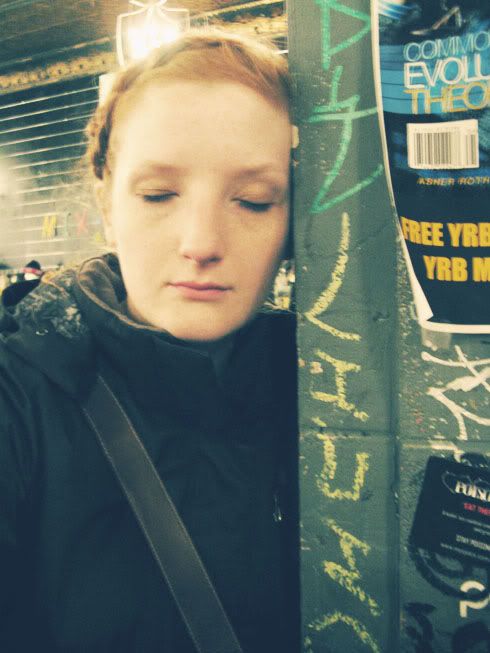 My lack of sleep starts to catch up with me, so I rest my head on a pillar inside a store while Alex pays for something she bought.



We stop at Coldstone because we don't have them in Canada. Yet.



Arrive back at the hotel, I change into a shirt I had just purchased and shower.



More pant-less internetting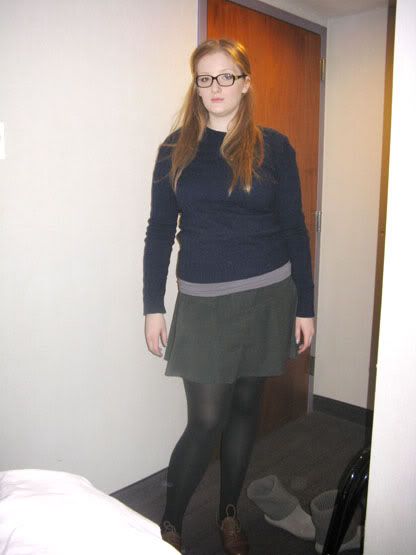 Outfit for the evening out



Alex is ready as well!



We arrive at our dinner restaurant for the evening. Amazing seafood. No joke. It's this little armpit place inside Penn station, but the food was incredible!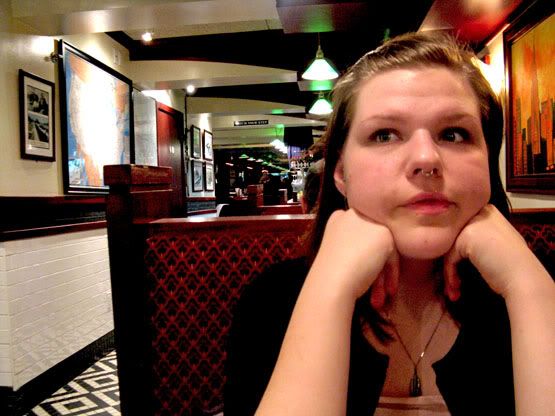 Alex dreams about the amazing food to come



I look like a jackass



So so sooooo good. I love seafood.



Alex's lobster ravioli in a butter tarragon sauce. A-mazing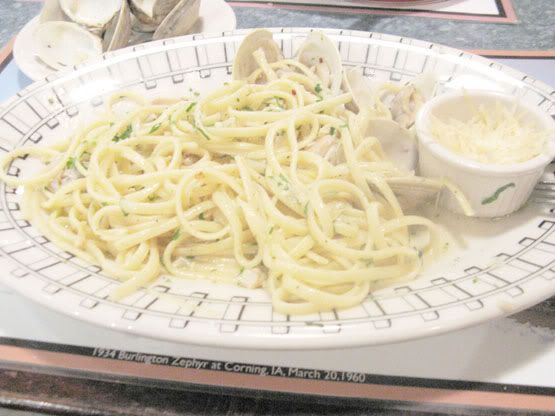 My clam linguini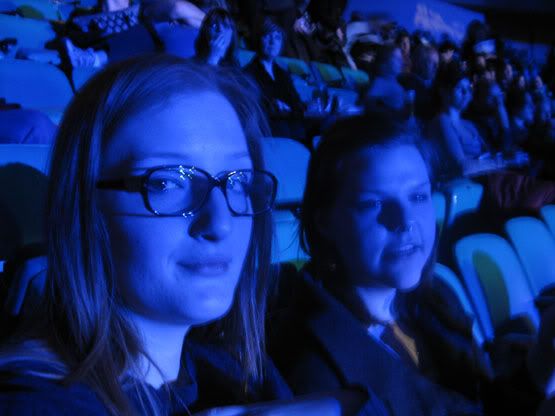 We arrive at our next destination



Madison Square Garden!!



To see Eddie Izzard!!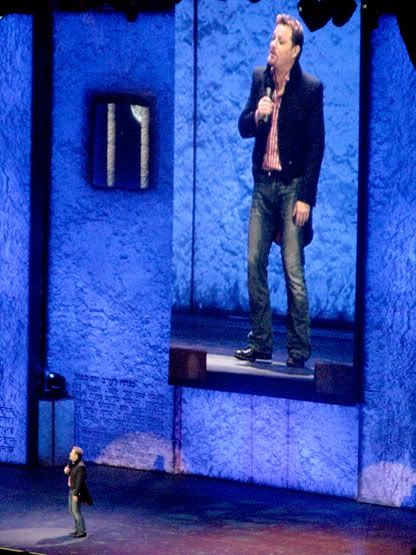 Mmmmm Eddie! The show was brilliant and he was hilarious.



We're on our way to the final stop of our evening before heading back to the hotel



Here she is ...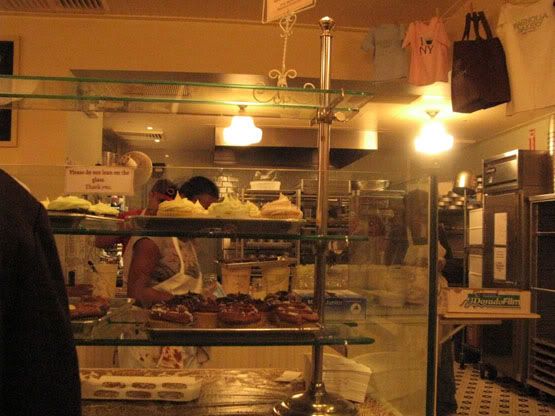 Magnolia bakery omg.



Grab a taxi back to our hotel ...



OM NOM NOM!! Thee cupcakes each ... they lasted 2 days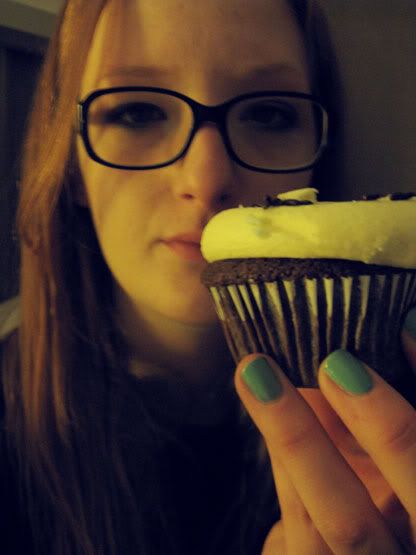 First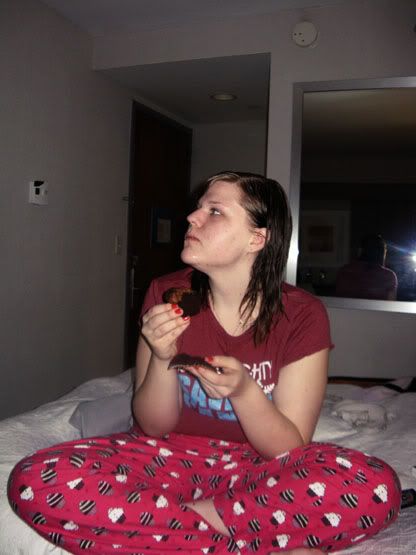 First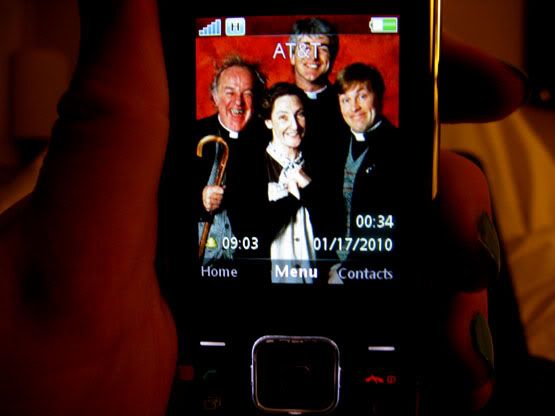 Timecheck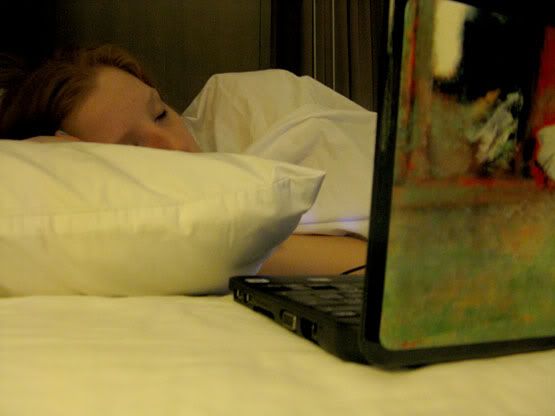 Night night